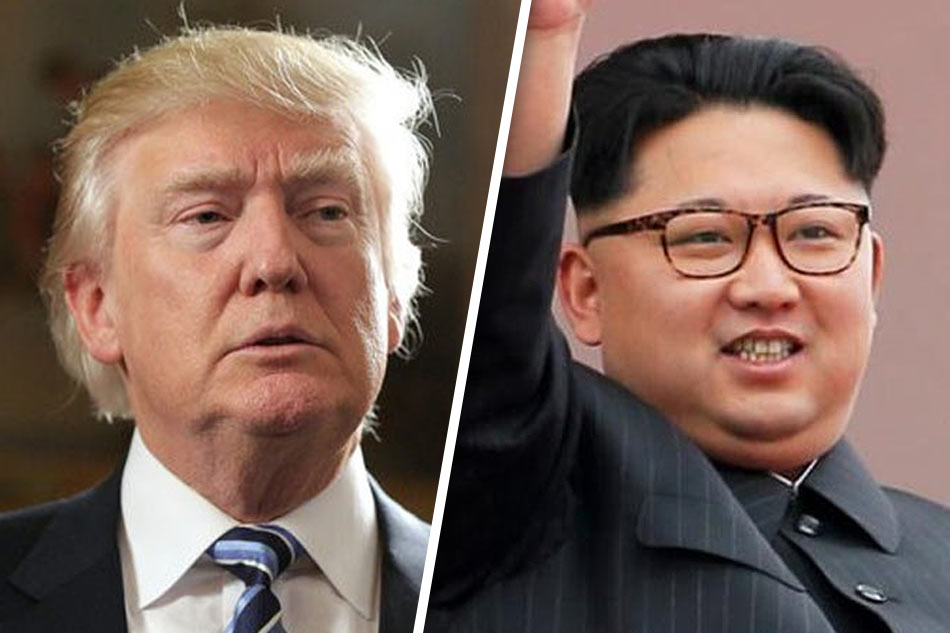 US President Donald Trump and North Korean leader Kim Jong Un, photo from news.abs-cbn.com
After the reading of North Korean Leader Kim Jong-un's request at the White House, United States President Donald Trump finally decides to meet the North Korean leader.
It was like a spur-of-the-moment thing, as the US president didn't even hesitate, not for a moment, it was an instant 'yes'. The shocking decision left his South Korean guests and his own advisors' jaws falling to the floor.
The White House has been continually rejecting such offers, after the Cuban Missile Crisis due to the 1961 assassination of John F. Kennedy.
Trumps supporters saw this endeavor as an act of political brilliance, Republican Congressman Like Messer went as far as stating that he's can probably win a Nobel Peace Award.
"President Trump should be well on his way to his own Nobel Peace Prize,"
the congressman stated.
Yet there are entities that are not impressed at what Trump has achieved at all. These criticizers take him as a backwards man, a man that sees one thing and does the other.
"That is Mr. Trump's world, black is white, front is back, chaos is good,"
said Victor Cha, the soon to be appointed ambassador to Seoul.
And there are those who respect Trump and Jong-Un's decision to meet for peace, such as Basketball superstar and freelance envoy to Korea, Dennis Rodman who tweeted, "Much respect to President Trump and Marshall Kim Jong Un for their upcoming historic meeting."
The National Security Council
What Trump is doing right now is taken an incarnation of the Great Man Theory, a theory where gifted individuals changing the course of history by being cunning and smart. And as far as his presidency goes, his endeavors are truly reflecting it.
In cases like this, the denuclearization of North Korea wasn't supposed to happen base on his decision alone. The National Security Council (NSC) was supposed to be the tactician of the US for this meeting with North Korea. The NSC would've taken information from the Pentagon, State Department and the CIA and figure out where the US and North Korea could've intersected while avoiding areas that would bring doom to the US.
Yet Trump choose to spearhead the endeavor and patch up laws that would've made it work.
A veteran of the NSC, State Department and Pentagon, Kelly Magsamen expressed their dismay in the US president's decision,
"They are scrambling right now. Regardless of whether it's a heads-of-state summit coming too early or not, I don't think the Trump team has an actual diplomatic negotiating strategy in place."
Trump has already created a volatile situation out of decertifying Iran's nuclear deal, adding tariffs on foreign steel or the recognition of Israel's capital as Jerusalem.
Magsamen relayed two possible outcomes out of the meeting of the US president with Kim Jong-un,
"He either gets really pissed off or frustrated the first time the North Koreans inevitably do something wrong or cheat, and he rushes to go to war.
On the other hand, he could just not fully understand the issues and give up a lot of American security interests, especially when it comes to our alliance with Korea."
Both extremes that are equally possible, as stated by Magsamen.
Source:
news.abs-cbn.com